Software
---
Enfor Consultants are leading forestry, GHG and carbon analysis software developers. Cost effective software to meet your needs. Developed by professionals for professionals.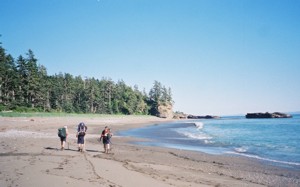 For your forestry software and software development needs choose from Enfor's commercial applications, or we can help develop your application. Examples include stumpage analysis, growth and yield, timber supply analysis, carbon budget modeling, forest economics, 3D visual analysis and GIS software.
Forest Surveying modules are available for handhelds, such as Enfor's Waste and Residue surveying applications.
For GHG applications, try Enfor's biomass calculator, carbon budget modeling, and GHG modeling and reporting software (under development).
Stumpage Appraisal Software
Enfor Appraisals - BC Interior Market Pricing System
Waste and Residue Software
Biomass Calculator Software
Biomass Calculator converts tree volume to oven dry tonnes of biomass
For all locations in Canada, developed based on published NRCan research reports
Try the on-line application (please contact Enfor to register for your use)
Greenhouse Gas Emmission Reporting Software
GHG reporting and planning software is under development (please call for information).
Public Service Organizations.
Industry and private sector organizations.
Forest Visualization Software
Timber Supply Analysis
Growth and Yield
TIPSY and TASS maintenance and development services for the BC Ministry of Forests and Range.
Mapping Utilities
WinTRIM** (BC MoEP TRIM viewing software)
FIP Converter (BC MOF FIP to CSV, data extractor)
Forest Cover Viewer (BC MOF FC1 map viewer and convertor)
WinDTM** (DTM creator)
NAD 27-83 shifter
ArcView project backup
Digitizer OCX
** Originally developed by Foretech Graphics
Web Based Applications
We'll develop your web based application, quickly and efficiently
Just ask to see one our several examples
Custom Programming Applications
Custom software development is available to meet your needs
User needs identification and Software Development Plans
For More Information
Please feel free to contact us to see how we can help meet your needs.