Strategic Forest Management Plans
---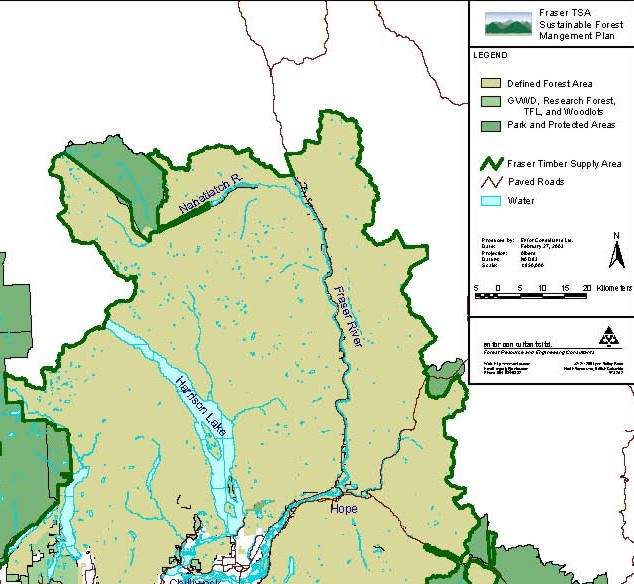 Strategic planning is used to establish objectives, goals and strategies for forest activities at the forest or landscape level. For example, determining how best to integrate multiple values and interests on the landscape for a development area, or determining a sustainable long term harvest rate, or providing strategic guidenance to silviculture investments. They often have a public involvement, First Nations and agency process to ensure that all resource values are adequately considered.
Strategic plans are often considered "Higher Level Plans" and try to sort out the big picture land use issues. They are used by operational planners to guide local or stand level planning. Some examples of strategic plans include SFMPs for your TSA, TFL Management Plans, Woodlot Management Plans, Land Use Plans, landscape unit plans and special management plans.
Please refer to the sidebar for some example projects completed by Enfor.
We're committed to deliver you a successful forest planning project. Please feel free to contact us to see how we can help meet your needs.
Management Plans
A Management Plan is a document that describes the goals and strategies of how forest practices will be planned on an area of forest. In BC, the Management Plan provides direction for preparing Forest Development Plans. It generally includes a binder of text and a map or series of maps.
A Management Plan contains information on resource inventories, research, and public involvement. It also describes the proposed allowable annual cut, and how this was derived. In BC, the Chief Forester approves Management Plans for Tree Farm Licences.