Omineca Beetle Action Coalition
---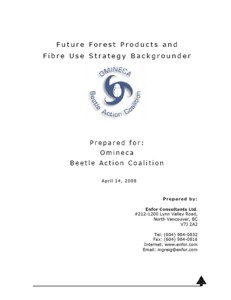 The Omineca Beetle Action Coalition was established in September 2005 to enable the communities of Highway 16 west region to coordinate their response to the challenges and seize opportunities created by the bark beetle epidemic. Enfor assisted this effort by preparing a background document for use by OBAC in preparing a forestry strategy for the OBAC region in 2008.
Click here for more on the Future Forest Products and Fibre Use Strategy in the OBAC region.
We're committed to deliver you a successful forest planning project. Please feel free to contact us to see how we can help meet your needs.