Landscape Unit Planning
---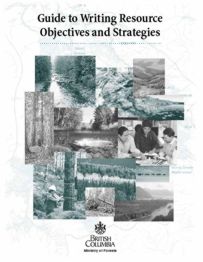 The Ministry of Forests guide book "Guide to Writing Resource Objectives and Strategies" was co-developed with Enfor Consultants Ltd. The graphics section on demonstrating objectives in Higher Level Plans was prepared by Enfor, using Visual Landscape Planner software. This technique of draping and GIS work has been successfully completed on several landscape level and operational level forest planning projects by Enfor.
Click here for more on Demonstrating Objectives in Higher Level Plans.
We're committed to deliver you a successful forest planning project. Please feel free to contact us to see how we can help meet your needs.