Strategic Timber Supply Planning
---
Enfor uses the latest planning techniques, analysis and GIS tools to undertake strategic level projects.
The following is a recent example of innovative analysis of visual resource values used in timber supply analysis for the Hope Innovative Forest Practices Agreement area in the Fraser Canyon near Hope, BC. The project covered three landscape units.

Poster of Interfor's Hope IFPA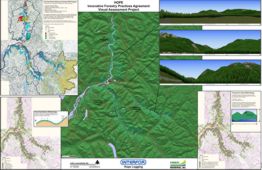 We're committed to deliver you a successful forest planning project. Please feel free to contact us to see how we can help meet your needs.