Sustainable Forest Management Plans
---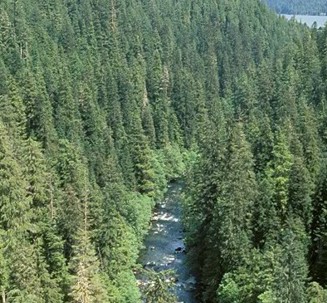 Enfor Consultants will deliver you professional sustainable forest management plans that meet your needs. We'll help you with strategic plans, operational plans, the critical public involvement processes, analysis of options, and mapping. We can even assess your carbon budget!
Strategic planning provides the guiding light for forest management. We will work with you to establish your over-arching forest management goals and objectives at the forest or landscape level, to guide operational level forest management plans. For example, determining how best to integrate multiple values on the landscape for a development area, or determining a sustainable long term harvest rate. Strategic plans include Management Plans for Tree Farm Licences and woodlots, Sustainable Forest Management Plans (SFMP's) for your management area, and land use plans.
Operational planning is your blueprint to deliver your project on the ground. We'll undertake office and field work to make sure that your project can be undertaken cost effectively, meet the requirements of strategic plans, legislative requirements and good practices. For example, Enfor can prepare your site plans and forest development plans that detail orderly development and reforestation of an area, professionally signed and sealed, ready for your implementation.
Integral to forest management planning is recognition of the important role of the public, First Nations, agencies and stakeholders in the planning processes. Their involvement helps to ensure that all resource values are adequately considered. This important step will ultimately lead to the approvals you will need to be successful.
Some services Enfor delivers include:
Sustainable Forest Management Plans
Forest Stewardship Plans
Operational plans
Timber supply analysis and AAC planning
Impact assessments
Carbon Budget analysis
Silviculture strategies
First Nations consultations
Public consultations
GIS mapping
Permit applications and agency approvals
We're committed to deliver you a successful forest planning project. Please feel free to contact us to see how we can help meet your needs.