First Nations
---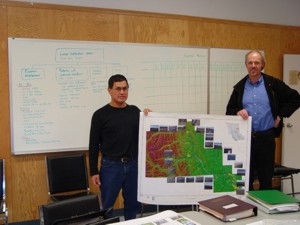 Enfor assists First Nation communities to identify forest lands that best suit their needs for traditional uses and economic opportunities, as well as sustainable forest analysis services.
Services we have provided include:
Treaty settlement lands - working with the community to identify lands that meet their interests. This includes facilitating community meetings to help identify their needs and values, field trips and working with elders and community leaders.
Assessment of forest and economic land values, opportunities and challenges that can be expected.
Assisting the community with Treaty negotiations with Canada and BC.
Some other services of interest we've provided to First Nations clients include woodlot AAC's, stumpage analysis and sustainable forest management planning, business opportunities and joint venturing.
Our clients include communities on the coast and interior of BC.
We're committed to deliver you a successful land use selection project, forest planning and analysis projects. Please feel free to contact Mike Greig to see how we can help meet your needs.