Stumpage Appraisals
---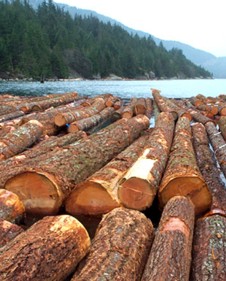 Stumpage is the single highest operating cost for most forest companies. Stumpage risk occurs when a company is not on top of their stumpage pricing.
Stumpage is a fee charged by government to a forest company for harvesting Crown timber. Stumpage rates for British Columbia can be predicted using the Ministry of Forests Appraisal Manuals, for the coast and interior of BC.
Enfor Consultants are stumpage appraisal experts. We're available to lower your risk and assist with your stumpage needs. Our clients include forest companies, consultants, log brokers and government.
Alternately, purchase a powerful Enfor Appraisals software services package and see how quickly you can begin to control your costs and save.
Stumpage Appraisal Services
Stumpage Business Management
Stumpage risk assessment and due dilligence reviews
Stumpage appeals
Keep abreast of policy changes and how they will affect you
Stumpage Prediction
Estimate the stumpage you can expect to pay
Assess every possible combination of costs and values
Error trapping and comparisons to government calculations
Quarterly stumpage updates
Timber Appraisals
Estimate the value of your timber and operating costs
Engineering estimates and road amortization
Training
Log prices
Average market prices
Projected log prices
Match Ministry of Forests' log grades used in stumpage estimation
We're committed to help you cut costs and deliver you successful stumpage analyses. Please feel free to contact us to see how we can help meet your needs.