Services
---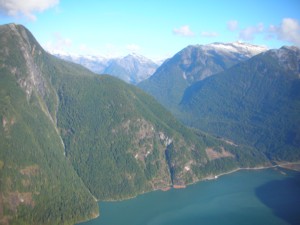 Sustainable forest management planning and analysis is integral to our industry. Our forestry experts are available to help with your forest management plans, timber pricing and stumpage analysis, forest engineering, timber supply analysis and allowable cut planning, evaluate forest economic opportunities, visual impact analysis and forest analysis projects.
Enfor is a leading developer in forestry software applications. Choose from our commercial applications, or we can help develop your application. Examples include Enfor Appraisals stumpage analysis, growth and yield, timber supply analysis, carbon modeling, forest economics, 3D visual analysis. We even develop Forest Surveying modules for handhelds and e-commerce applications, such as Enfor's Waste and Residue surveying applications.
Some specific services Enfor offers include:
Sustainable Forest Resource Planning
Sustainable Forest Management Plans
Stumpage analysis and timber appraisals
Timber supply analysis and impact assessments
Forest economic opportunity evaluations
Preparation of permits and applications; agency approvals
Forestry research
Visual Impact Assessments
Forest engineering
Public and First Nation consultations
Government and agency approval processes
Forest Carbon Accounting
Bioenergy planning
Forest Economics
Timber valuation and engineering appraisals
Economic analysis
Silviculture investments
Feasibility studies
Environmental Engineering and Forest Management Audits
Environmental management systems.
Forest practice audits and assessments.
Training
Training preparation and delivery
Forestry Software Development and Leasing
Timber appraisal software

Enfor Appraisals - BC Coast and BC Interior
Private Woodland Planner



Forest residue surveying software

Forest visualization software

Timber supply analysis

Woodlot for Windows
Landscape Unit Planner




NAD 27-83 shifter
ArcView project backup



Custom forestry programming
Please feel free to contact us to see how we can help meet your needs. We're committed to deliver you a successful project.

Enfor's successful forestry contributions for 2010