About
---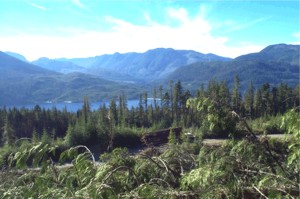 Enfor Consultants Ltd. is a forestry consulting company with a culture for innovation and efficiency. They provide expert consulting solutions for timber pricing and stumpage analysis, timber supply, growth and yield modeling, sustainable forest development planning, forest economics, bioenergy and forest carbon management projects.
Enfor are also forestry software developers. Sprung from a need for applications that just were not available, they provide software programming for foresty client applications, and develop commercial forest analysis applications for licencing. User friendly and used successfully throughout BC, meeting the exacting needs of industry analysts and decision makers. Enfor's forestry software products are proven to solve problems and improve competitiveness.
Established in 1994, and with hundreds of projects successfully completed for industry, government and communities, Enfor has a reputation for excellence. For example, Enfor's software is used to provide competitve advantage to clients on more than 20,000,000 m3/year. We work with your interest in mind and are committed to deliver you cost effective innovative solutions.
Enfor is managed by Michael Greig, RPF, P.Eng. Mike is a senior forest engineer with more than 35 years experience in stumpage analysis, forest management planning, engineering, and bioenerrgy projects. He provides and oversees professional services with Enfor's staff and subconsultants. Richard Kyle is a senior software programmer and analyst responsible for overseeing software development, analysis and technical services. In addition to our staff, Enfor has several professional associates available to team up to meet your exacting needs, ensuring that the task has the best skillset available. Enfor is based in North Vancouver, British Columbia, Canada.
Clients include the forest industry, government, communities and consultants in BC, Alberta and other parts of Canada. In BC, we work on the BC coast, north interior, south interior, and kootenays. We're just a call away, happy to meet and work with you in your location and/or find ways to deliver projects for you online.
We're committed to deliver you a successful project.