Bioenergy - Energy from the Forest
---
Wood biomass energy solutions.
Harnessing energy from the forest makes good economic and environmental sense, converting woodwaste to products. For businesses looking for a good return. For organizations looking to reduce costs and become carbon neutral. For communities looking to improve the quality of life.
Since a tree is about 50% carbon, the energy potential adds up quickly. That energy can be harvested and stored for later use, or converted to heat and power for immediate use. Green energy, more economical than fossil fuels. Reducing greenhouse gases and sustainable. And in doing so, more fully utilizing your forest resource, reducing health and safety hazards and creating employment.
Enfor's engineers and foresters can help you meet your biomass energy needs. Areas of expertise include: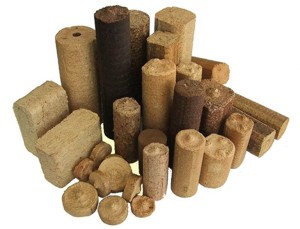 Wood biomass energy products
Combined heat and power
Feedstock supply arrangements
Business plans
GHG and carbon offset analysis
For project information, please contact Mike Greig, RPF, P.Eng . Mr. Greig is a principal at Enfor Consultants and leads bioenergy projects. He is a professional engineer and forester with 30 years experience successfully meeting the needs of the forestry and energy industries in British Columbia, Canada.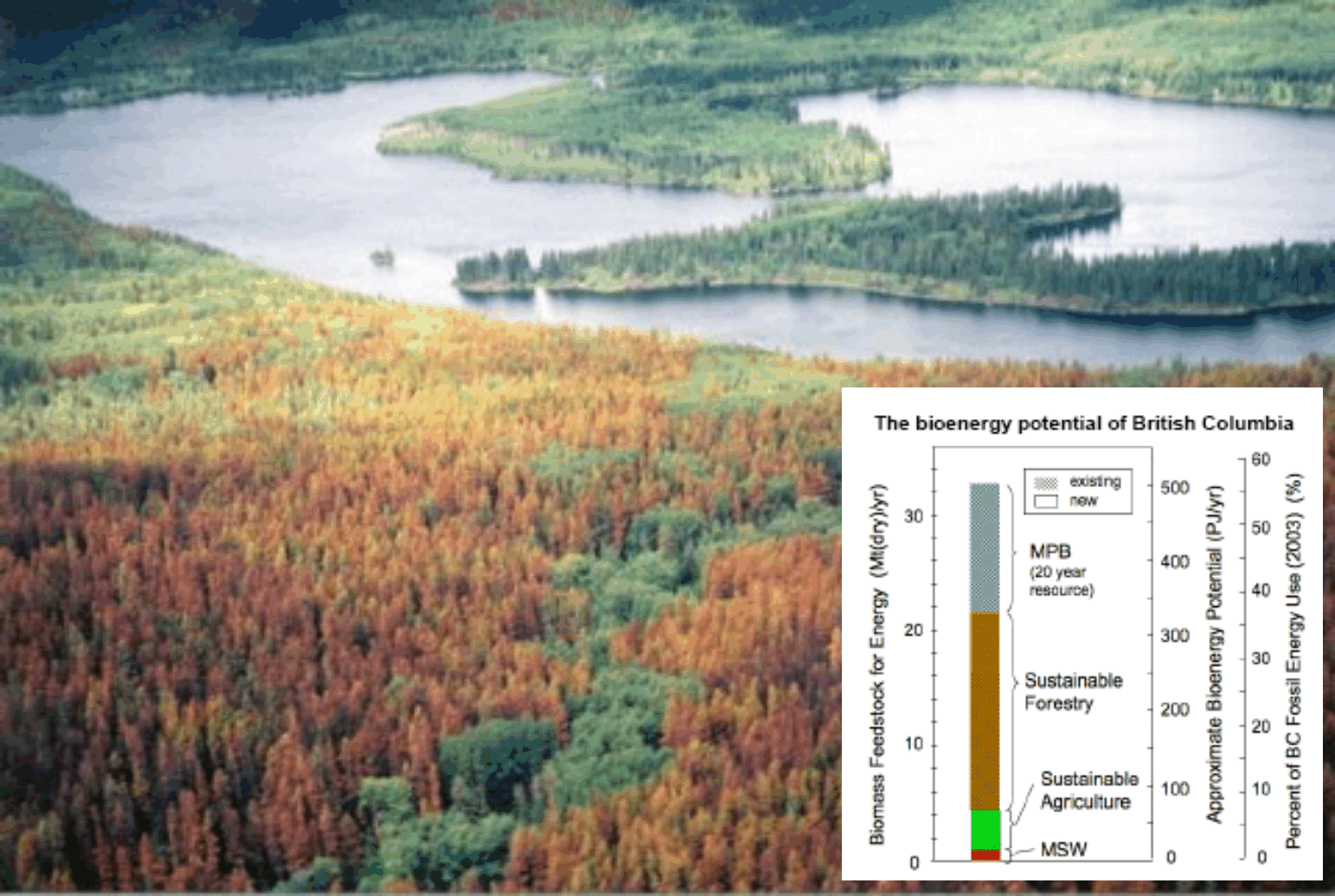 Graph Source: An Inventory of the Bioenergy Potential of British Columbia, Biocap Canada Foundation, November 2006.
Bioenergy Links
Bioenergy News
"The next five years in the B.C. forest industry are going to be without a doubt the biggest transformation we will ever see. The Interior already has 15 million cubic metres of timber - enough lumber to fill half a million logging trucks - going to waste in huge roadside piles because it can't be converted to lumber.
And the province will continue to produce six million cubic metres of waste wood into the foreseeable future. Further, the ownership of the industry is changing rapidly with new investors coming in who see potential, the industry has $2.5 billion in duty refunds, and carbon credits trading is just over the horizon.
It all adds up to "big opportunities for biomass energy using beetlewood...the industry is buzzing over the potential of electrical generation.
There is a lot of momentum and interest...we are going to shift from traditional lumber to energy."
Source: The Vancouver Sun