Welcome to enfor consultants ltd.
---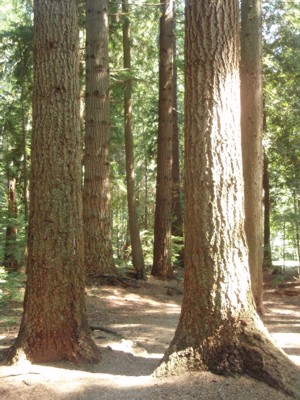 Enfor Consultants Ltd. is a leading forest planning and analysis consulting company, with professional foresters, engineers and technologists to serve you. Since 1994, Enfor has successfully provided professional forestry services and software solutions for the forest industry, government and communities. We're committed to delivering you a successful project.
Enfor specializes in stumpage analysis and timber pricing projects. Stumpage fees are at an all-time high, impacting your economic viability and competitiveness. Our professional staff can assess your situation and find cost effective solutions. We can prepare your stumpage appraisals and find you the best rate. Or if you would prefer, we can make our specialized software available for your use.
We also provide professional services for timber supply analysis, forest growth and yield modeling, visual resource analysis, sustainable forest management planning, engineering and forest economics. We'll help you determine a sustainable harvest rate and solve your constraints so you can get the most out of the forest.
Enfor develops its forest analysis software to industry. Forestry software is developed by our experienced forest professionals and programmers with practical hands-on insights. Timber pricing and stumpage analysis, residue and waste surveys, timber supply analysis, growth and yield, and visual analysis. Our user friendly software is used widely by forest professionals to solve forest planning and analysis problems, and help stay competitive.
Feel free to call us at (604) 984-0832 to see how we might help. When quality counts.
Thankyou for your interest in Enfor.